Back to Posts
"An Apprentice's Journey"
---
I've just opened an exhibition of the work I created during my Future Tutor Programme at the Royal School of Needlework. Although I've curated exhibitions before both as part of my degree, and at the RSN, this is the first time it's been my work - nerve-wracking! But I've had a really good reaction from early visitors. It's open until the 20th May at Farfield Mill near Sedbergh in the lovely Yorkshire Dales National Park.
The space that Farfield gave me as you can see in the picture is quite large and a blank canvas. So my first thought was "how on earth am I going to fill it with interest"?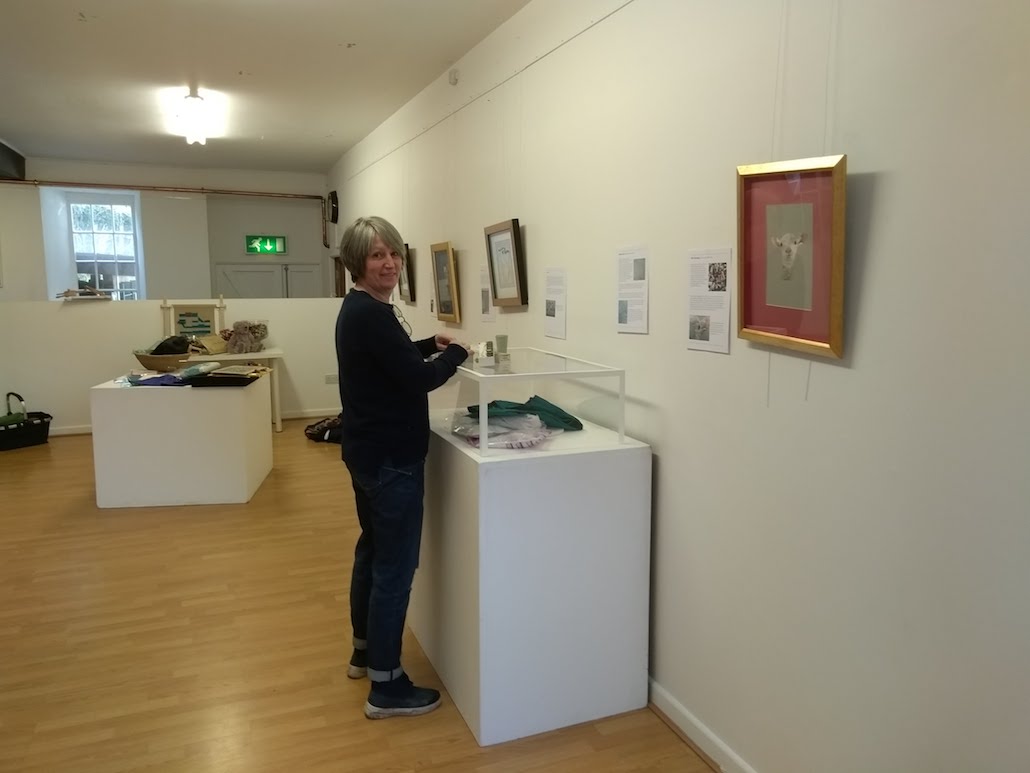 Though I hope my work stands on its own merits I thought visitors would want a little bit more. So I decided to set out the story of how I came back to Embroidery after my early experience with my grandmother at Artlegarth, a farm only ten miles from Farfield Mill, Sedbergh. Isn't it interesting how life moves in cycles? After living in places as various as Washington DC and Kuwait City I end up exhibiting close to my childhood home. In the exhibition I also wanted to show how my experiences had influenced me so I've displayed my personal notebooks for people to see. Finally I wanted to provide an insight into the teaching by the Royal School of Needlework at Hampton Court Palace. I spent a busy three years, stitching about eighty hours a week, under the scrutiny of some gifted tutors, to produce the pieces on show. Each is a different technique illustrating the standard required to pass the course and be able to teach under the auspices of The Royal School of Needlework.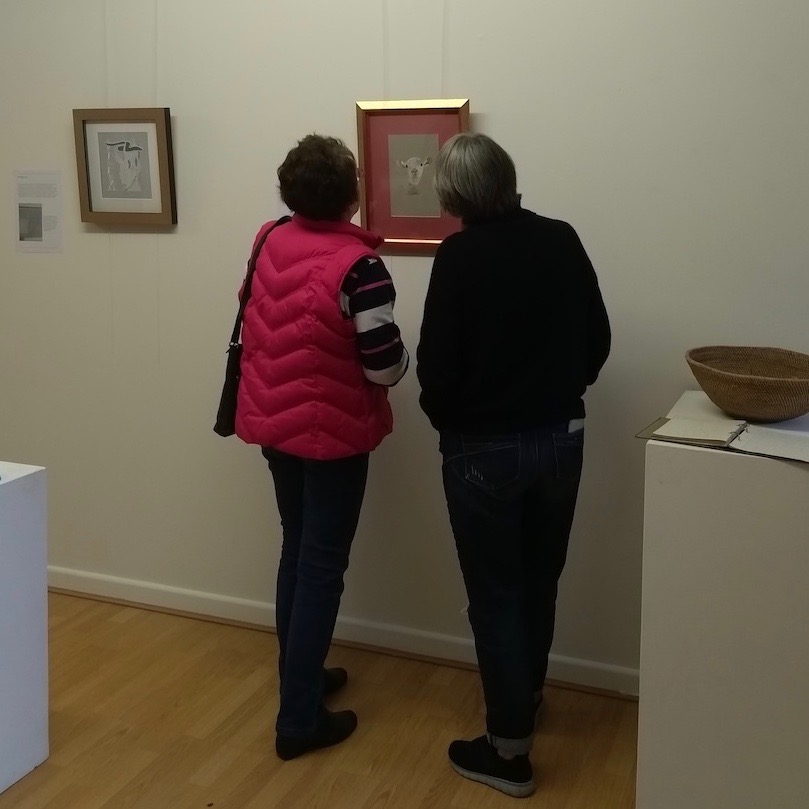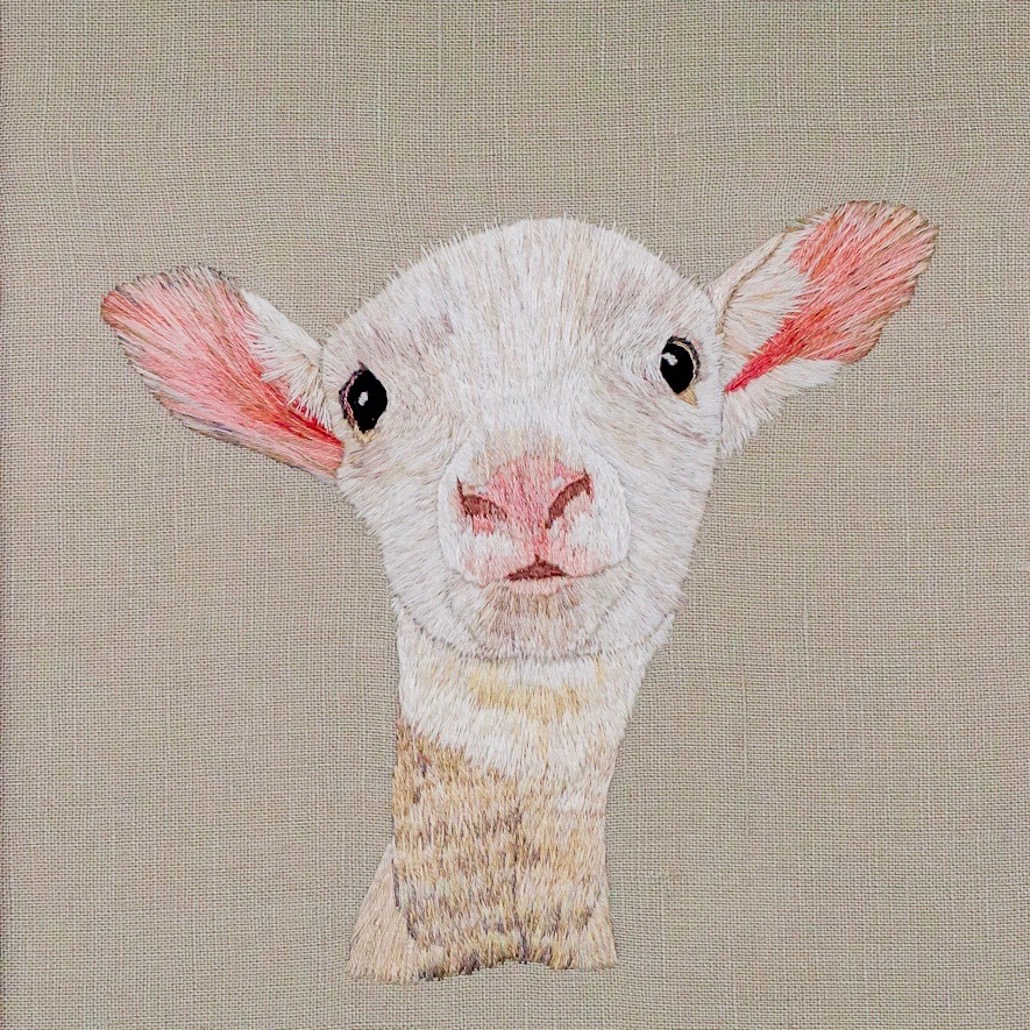 Reactions
---
The initial reaction to the exhibition has been really warm. During the 'meet the maker day' I had some lovely conversations with people. Many were really interested in the embroidery, for instance how tiny some of the stitches in blackwork were, or how much scope there is in designing tassels (I included some of my daughters hair in my 'Voodoo' tassel), or how tricky 'Both Sides Alike' is. I think people enjoyed seeing examples of so many different techniques in one place (I included Blackwork, Jacobean Crewel Work, Both Sides Alike, Whitework, Tassels, Applique, Canvas Shading, Silk Shading, Gold Work, Box Making and Quilting). It was actually a bit of a surprise to me to see so much of my work displayed in one place and realise how far I had come on the future tutor's course. An interesting and often demanding journey.
Putting on the exhibition was serendipitous - I only dropped into Farfield to see if they were interested in me doing any classes, but I met the lovely and energetic Jo who saw some of my work and asked if I would consider exhibiting, and two months later it's on. For me it has been very much worth it because people said they got such pleasure out of it. I'm so glad I dropped into Farfield Mill that day in January. Please do let me know your reaction if you go. And if you are interested there is a lot else at Farfield - it is well worth the trip.
Royal School of Needlework www.royal-needlework.org.uk
Farfield Mill www.farfieldmill.org
Sedbergh www.sedbergh.org.uk
Nice recommendation from Selvedge Magazine Newsletter https://www.selvedge.org/blogs...