Back to Posts
Beetles are not creepy - they're bling!
---
Getting ready for teaching this autumn at Brewery Arts Centre in Kendal. There are five small beetles to teach a beginners session on a particular technique: surface stitch, goldwork, blackwork, whitework and silk shading. The classes will be over five weeks and I thought people would enjoy having a set of lavender bags. Having done the basics we will move on to a larger item using an amalgam of all the techniques. The picture shows the finished item in my style, but for this series I designed with flexibility in mind. I enjoy goldwork, and in the final beetle I mixed it with silk shading to achieve the effect I wanted; the contrast of the shine, the colour and the texture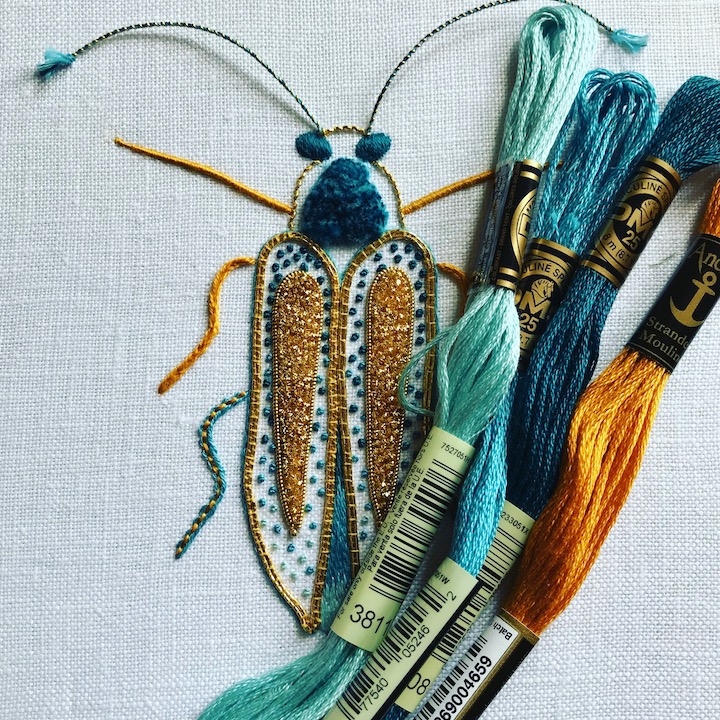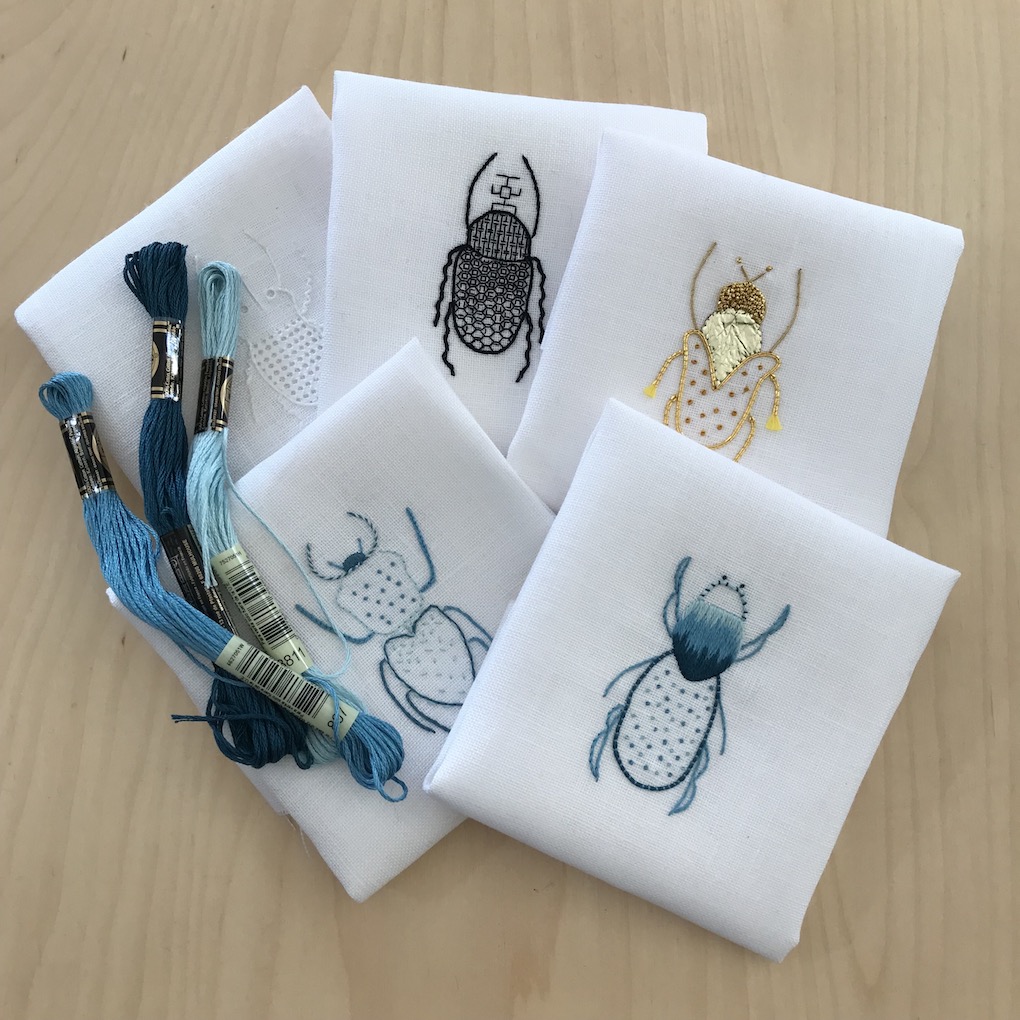 So why beetles?
---
I hit on beetles as a design idea after experimenting with flowers and more traditional subjects. I start designs by sketching out in full size with paper and pencil. Ideas come from all over, galleries, books, the internet, and in this case the real world - the recent sunny weather bought out some interesting examples. It has taken me a while to be able to understand the art of the possible with designs. It is always a balance, a design that shows off the technique, is achievable in the time - it is really important to me that people can finish - and is interesting and customisable. One of the joys of an art like embroidery is that it is individual and unique. People are creative not sewing machines! As it turned out I think the beetles work well, they are clearly a family, but individuals, and the variety of shade and shadow presents real opportunity for experimenting with stitch types.